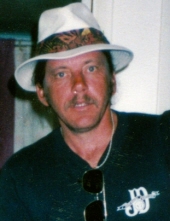 Obituary for Larry Lee Collins
Cumberland, MD – Larry Lee Collins, 61, of Cumberland, MD, passed away Saturday, July 21, 2018 at his home. 

Born December 25, 1956, in Cumberland, MD, Mr. Collins was the son of Jacqueline (Fleek) Collins, Cumberland, MD, and the late Kenneth Eugene Collins. He was also preceded in death by a sister: Terri Collins; and his best buddy, Bear, who after many years had to be put to sleep on March 17, 2018. 

A graduate of Fort Hill High School, Class of 1974, Larry was a very good mason learning his trade from VoTech. He was very good at building beautiful fireplaces, quite a few he built here in Cumberland.  He lived in Colorado for several years, building fireplaces and other masonry work.  He was called the nomad son by his mother because he traveled so much.  When asked how many states he had been in, he said it was easier to name the ones he had not been in.  Larry's friends called him Captain Larry because he was a commercial fisherman for many years and his love for Captain Morgan.  His joy and passion was fishing for scallops traveling from Newport News, VA to as far as Alaska and the Baltic Sea.  He was Captain on two fishing vessels; they were the Carolina Boy and The Carolina Girl.   Larry was very witty and could make you laugh with his funny sayings and nicknames for people. Later in life, he enjoyed watching Jeopardy, answering questions before the contestants, putting puzzles together and spending time with his furry buddy, Bear.  Larry was known by family and neighbors for calling out too-da-loo to Bear. 

In addition to his mother, Larry is survived by his daughter: Angela McLeod and husband, Will, Frederick, MD; his brother: Richard Collins, Cumberland, MD; two grandchildren: William and Emma McLeod; great niece: Faith who he lovingly called "Petey"; his nephews: Matthew and Michael Collins; as well as many cousins. 

Friends will be received at the Adams Family Funeral Home, P.A., 404 Decatur Street, Cumberland, MD, on Thursday, July 26, 2018, from 6:00 P.M. to 8:00 P.M. 

A funeral service will be conducted at the funeral home on Friday, July 27, 2018, at 1:00 P.M., with Reverend Dave Marvin officiating. 

Interment will be in Sunset Memorial Park.

Pallbearers will be Garry Mease, Mike Minke, Steve Twigg, Mark Portmess, Fred Farrell, and Donna Summers.  Honorary pallbearers will be Mark Payne and Kenny Bridges.
Previous Events
Visitation
Adams Family Funeral Home
404 Decatur Street
Cumberland, MD 21502
Funeral Service
Adams Family Funeral Home
404 Decatur Street
Cumberland, MD 21502