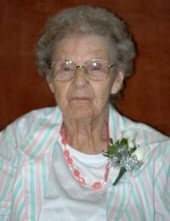 Obituary for Bertha Viola (Davis) Burkett
Mount Savage, MD – Bertha Viola (Davis) Burkett, 106, of Mount Savage, MD, passed away Sunday, July 1, 2018, at Sterling Care Frostburg Village. 

Born May 25, 1912, in Frostburg, MD, Mrs. Burkett was the daughter of the late Frank Clarence Davis and Viola (Streets) Davis. She was also preceded in death by two daughters: Mary Virginia Geary and Betty Lou Geary. 

Bertha was a hard worker in her younger days. She cleaned houses and Doctors' offices, and also ironed and sewed clothes for customers.  Bertha retired from the Celanese Fibers Corporation of America with more than 20 years of service.  Bertha was raised in the town of Frostburg, MD by her parents and sister.  As an adult, she moved to Mount Savage where she raised her four daughters.  Bertha celebrated her 106 years of life.  She enjoyed watching Bonanza – she adores Hoss.  She liked balloons and birds and her favorite color was purple. 

Bertha is survived by her daughter: Norma Lee McKenzie; and JoAnn Faidley; her stepsisters: Mary Chaney and Betty Chapin; as well as 13 grandchildren, 28 great grandchildren, and 31 and counting great-great grandchildren. 

Service will be private.
Events