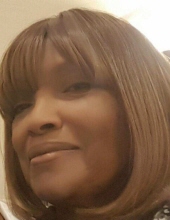 Obituary for Roberta Ann (Bates) Brown
On June 25, 2018 Roberta Ann Bates Brown's life journey came to an end. Roberta was the 11th child of the late John and Elton Bates. Roberta received dedicated love and care by the late Carl and Virginia Taylor. 

She is survived by her brothers and sisters: Juanita Redman (Hartford CT), Joyce Hendricks (Temple Hills, MD), Parthenia Stephens (Cumberland, Maryland), Donna Hawley (Cumberland, MD), Joseph Bates (Cumberland, MD) and Jerry Bates (Martinsburg ,WV). She is also survived by two "special" daughters: Leona Redman and Shelly Washington. 

Upon completion of college, Roberta decided to enter the honorable profession of nursing. She began a long term career at Spring Grove Hospital Center; which she later retired from. After retiring, Roberta moved to the Naples, Florida area. 

Roberta generously gave herself to all of her family and friends. Roberta's warm sincerity made each of them feel that they were her favorite. 

The path of Roberta's journey of life brought her to a dramatic "change of life". With uniqueness, laced with her distinct fragrance of love for family; may our hearts pulsate with a smile in remembrance for just how much she enriched the lives of all. 

Thank you Lord, for the love and life of Roberta Ann Bates Brown.   

Friends will be received at Adams Family Funeral Home, P.A., 404 Decatur Street, Cumberland, MD (www.Adamsfamilyfuneralhome.com) on Monday, July 2, 2018 from 4:00 P.M. to 6:00 P.M. 

Interment will be in Sunset Memorial Park at a later date.
Previous Events
Visitation
Adams Family Funeral Home
404 Decatur Street
Cumberland, MD 21502