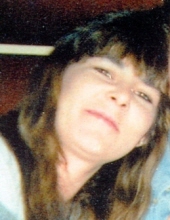 Obituary for Donna Marie (Harper) Lindner
Cumberland, MD – Donna Marie (Harper) Lindner, 51, of Cumberland, MD, passed away Friday, June 15, 2018, at Cumberland Healthcare Center. 

Born July 11, 1966, in Cumberland, MD, Ms. Lindner was the daughter of Kenneth Burley Harper, Winchester, VA, and the late Sharon Lee (White) Houdershell. She was also preceded in death by a brother: Ronald Harper; a stepdaughter: Mallory Clair; and a grandson: Michael Shipley, III. 

A homemaker, Donna was a former employee of Friends Aware. Besides her father, she is survived by her fiancé: John Clair; and her children: Christie Lindner Crippen and husband, Billy: Michael Shipley, Jr.; Elaina Harper; and Kiley Clair and Justin.  She also leaves behind her brothers: Michael Harper and wife, Danielle; Greg Harper and wife, Brandi; and Travis Houdershell and girlfriend, Aimee; as well as several grandchildren, stepchildren, nieces, nephews, cousins, aunts, and uncles. 

A funeral service will be conducted at the Tristate Ministry Center, Hyndman, PA, on Thursday, June 21, 2018, at 7:00 P.M.
Previous Events
Memorial Service
Tri-State Ministry Center
152 Hyndman Road
Hyndman, Pennsylvania 15545