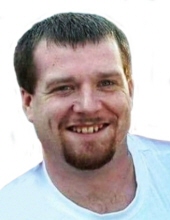 Obituary for Charles Edward Snyder, III
Short Gap, WV – Charles Edward Snyder, III, 32, of Short Gap, WV, passed away Sunday, May 27, 2018, at his home. 

Born June 1, 1985, in Cumberland, MD, Mr. Snyder was the son of Charles Edward Snyder, Jr., and Cynthia Jean Snyder, Short Gap, WV. He was also preceded in death by his grandparents: Russell Elwood Kerns; and Norma Jean and Otis Miller. 

Charlie was a graduate of Frankfort High School and was employed by CAT Welding and Maintenance in Swanton, MD. Our beloved son has died of a fetanyl overdose.  He had been fighting his demon for many years.  He would steal from family and friends to support the habit but we loved him so, hoping that Rehab would work.  This story is all so common in our area and our country.  He has left us with two beautiful grandkids that we will love and cherish forever.  Something must be done.  We do not want any other parent to feel this grief and pain that we are experiencing now but in reality, we all know there will be others. 

Besides his parents, Charlie is survived by his children: Emily Sue and Gavin Edward Snyder; his sister: Tessa Swick and husband, Jared; three nephews: Caleb, Cayson, and Cutter; his grandparents: Bob and Maureen Lennox; and a special aunt: Ruby Nee. 

Friends will be received at the Adams Family Funeral Home, P.A., 404 Decatur Street, Cumberland, MD, on Friday, June 1, 2018, from 4:00 P.M. to 7:00 P.M.  

A funeral service will be conducted at the funeral home on Saturday, June 2, 2018, at 11:00 A.M., with Pastor Scott Knowlton officiating. 

Interment will be in Zion Memorial Park. 

Pallbearers will be Roy Hapney, Forest Campbell, Phillip Peer, D.W. Miller, Derrick Miller, and Jerard Messenger. 

To the local police force and C3I, be safe, and rid these drug pushers off the street. 

The family would like to give a special thank you to the Short Gap Fire Department for their efforts and kind words. The family requests that

in lieu of flowers, memorial contributions be made to the funeral home. 

Our faith will get us through, so rest in Heaven our beautiful boy. One day, we will go on another fishing trip.  We always loved you with all our hearts and in time, we will be together again.  – Mom and Dad.
Previous Events
Visitation
Adams Family Funeral Home
404 Decatur Street
Cumberland, MD 21502
Funeral Service
Adams Family Funeral Home
404 Decatur Street
Cumberland, MD 21502