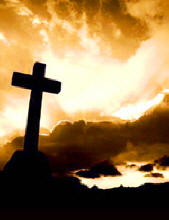 Obituary for Judith Anne Garlitz
Cumberland, MD – Judith Anne Garlitz, 76, of Cumberland, MD, passed away Monday, May 21, 2018, at the Western Maryland Regional Medical Center. 

Born April 9, 1942, in Cumberland, MD, Mrs. Garlitz was the daughter of the late Susan and Kenneth Clinedinst and James Jewell. She was also preceded in death by her husband: Harry Garlitz; and her beloved dog, Poochie. 

A graduate of Mount Savage High School, Class of 1960, Judy was a member of the Cresaptown Fraternal Order of Eagles Aerie #2883. She is survived by her sisters: Jennifer Wisenberg and husband, Leroy, Cumberland, MD; and Kelly Cessna and husband, Danny, Mount Savage, MD.  She also leaves behind her nieces: Wendy Ridgeway and husband, Kevin, Hagerstown, MD; Crissy Martz and husband, H.B., Flintstone, MD; and her nephew: Lee Wisenberg and wife, Jamie, Greenville, TN. 

Per Judy's wishes, there will be no services.