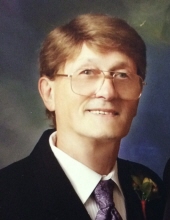 Obituary for Henry "Bud" Walter Roberson
Cumberland, MD – Henry "Bud" Walter Roberson, 88, of Cumberland, MD, passed away Friday, May 18, 2018, at Frostburg Village Nursing Home. 

Born October 1, 1929, in Cumberland, MD, Mr. Roberson was the son of the late Jesse Truman Roberson and Mary (Hyde) Roberson. He was also preceded in death by his wife: Dorothy "Dot" (Smith) Roberson; a son: David Roberson; five sisters: Shirley Stimler, Irma Twigg, Audrey Brusco, Doris Bender and Donna Easton; and two brothers: Robert L., and Jerry Roberson. 

A graduate of Fort Hill High School, Class of 1947, Henry was a United States Marine Corps Veteran and in 1999, retired from the United States Postal Service after 30 years of service. Henry started the Fort Hill Associates helping raise money for the renovation to the Cultural Arts and Academics Department at the school.  Because of his involvement, he became a personal friend to Governor William Donald Schaefer.  Henry was a member of Saint Luke's Lutheran Church where he taught Sunday School for many years.  Henry received the 2015 award for "Deeds Not Words" from Fort Hill. 

Henry is survived by his daughters: Debbie Boggs and husband, Larry, LaVale, MD; Dottie Shank and husband, Wayne, Hagerstown, MD; and Ellen Hill and husband, Jamey, Cresaptown, MD. He is also survived by his sisters: JoAnn McMonagle and husband, Robert, Baltimore, MD; and Wanetta Taylor of Florida; as well as 11 grandchildren; 12 great grandchildren; and numerous nieces, nephews, and cousins. 

Friends will be received at the Adams Family Funeral Home, P.A., 404 Decatur Street, Cumberland, MD, (www.AdamsFamilyFuneralHome.com) on Tuesday, May 22, 2018 from 10:00 A.M. to 11:00 A.M. The funeral service will begin at 11:00 A.M. with Pastor David Wright officiating. 

Interment will be in Restlawn Memorial Gardens. 

Military honors will be accorded at the cemetery by the Post #13 Veterans Honor Guard. 

The family requests that memorial contributions be made to the Fort Hill Scholarship Fund, 500 Greenway Avenue, Cumberland, MD 21502.
Previous Events
Funeral Service
Adams Family Funeral Home
404 Decatur Street
Cumberland, MD 21502
Receive friends from 10:00 A.M. to 11:00 A.M. Funeral service begins at 11:00 A.M.