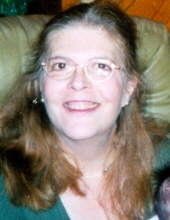 Obituary for Susan Marie Moyers
LaVale, MD – Susan Marie Moyers, 65, of LaVale, MD, passed away Monday, May 7, 2018, at Frostburg Village Nursing Home. 

Born August 26, 1952, in Frostburg, MD, Mrs. Moyers was the daughter of the late Allen and Mary Minnick. She was also preceded in death by her husband: Raymond Moyers, Jr.; her son: Wayne Moyers; and a brother: David Minnick. 

Susan was a dedicated homemaker. She is survived by her son: Raymond Jesse Moyers, III and wife, Melissa, Frostburg, MD; her sisters: Linda Martin and husband, Bill, Jacksonville, FL; and Lorraine Minnick, Frostburg, MD.  She is also survived by her grandchildren: Lacey, Tarrah, and Chance Moyers. 

Services will be private.
Events