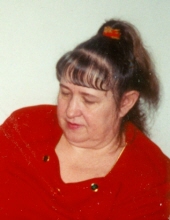 Obituary for Patricia Ann Jenkins
Cumberland, MD – Patricia Ann Jenkins, 72, of Cumberland, MD, passed away Thursday, May 3, 2018, at her sister's home. 

Born April 8, 1946, in Romney, WV, Mrs. Jenkins was the daughter of the late Samuel Wilson Boyer and Bertha Helen (Mayhew) Cash. She was also preceded in death by her stepfather: Norman Cash; her husband: William J. Jenkins; two daughters: Helen Lee and Patricia Marie Jenkins; three brothers: Allen, Gary, and Roger Boyer; and four sisters: Nina Boyer, Violet Timbrook, Lena Smith, and Margaret Ross. 

Patricia retired from Schmidt's Bakery. She is survived by her son: William D. Jenkins; her daughters: Sue E. Jenkins and Elnora Jenkins and a longtime companion: Mark Wempe.  She also leaves behind her sisters: Helen Curran and husband, Matthew; Debbie Wiley; Barbara McClure; and Linda Forsythe; as well as ten grandchildren and numerous great grandchildren.  

Patricia donated herself to the Maryland State Anatomy Board for medical research.


A memorial service will be held at Second Baptist Church, 1 Grand Avenue, Cumberland, MD on Tuesday, May 8, 2018 at 2:00 P.M. with Pastor Doug Sandy officiating.
Events
Event Information
Services will be set for a future date to be determined.