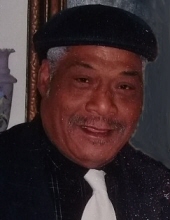 Obituary for William "Bill" Thorne, Jr.
Winchester, VA - William "Bill" Thorne, Jr., 66, of Winchester, VA, passed away, Saturday, January 6, 2018; from his battle with cancer.  

William was born on April 21, 1951 in South Hill, VA, to William Anderson Thorne, Sr., and Gladys Virginia (Howard) Thorne.  He was also preceded in death by his sister: Annie Dunnington; and a brother: George Thorne.  

Bill married Barbara (McDonald) Thorne on October 5, 1979, in Prince George's County. Their union lasted 27 years and produced three children. He is survived by his son: William Thorne, III, and his wife, Sandra of Maryland; and his daughter: Christine Randolph and her husband, Ryan of Virginia; and his other daughter: LaTasha Thorne of Virginia.  He has four wonderful grandchildren: William, Malachi, Destinee, and Trey.  Also surviving, is his one sister: Shirley Thorne of Washington, D.C., and several nieces and nephews.  

In keeping with the wishes of our father, William Thorne, there will be no funeral services. 

In lieu of flowers and gifts, monetary donations can be made to the Adams Family Funeral Home, 404 Decatur Street, Cumberland, MD 21502.