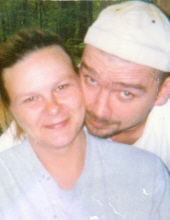 Obituary for Hope Michell Canfield
Cumberland, MD – Hope Michell Canfield, 46, of Cumberland, MD, passed away Wednesday, September 26, 2018, after a year long battle with cancer. 

Born June 20, 1972, in Cumberland, MD, Hope was the daughter of the late Jim and Nancy Logan. She was also preceded in death by her children's father: Robert Lippold, II. 

Formerly employed by the Crabby Pig as a cook, Hope is survived by her "Family of Five," her son: Robert Lippold, III; and her daughters: Brittany Tomko and husband, John; and Aubree Lippold, all of Cumberland.  She is also survived by her 3 younger siblings and other family members.   

No services are planned at this time. 

The Adams Family Funeral Home, P.A., 404 Decatur Street, Cumberland, MD, is in charge of the arrangements.