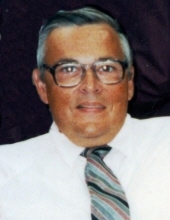 Obituary for Llewellyn "Lou" Cecil Huff
Cumberland, MD – Llewellyn "Lou" Cecil Huff, 71, of Cumberland, MD, passed away Saturday, December 9, 2017, at his home. 

Born May 17, 1946, in Cumberland, MD, Mr. Huff was the son of the late Richard Listen Huff and Frances Regina (Fleegle) Huff. He was also preceded in death by a brother: Richard E. Huff. 

Lou was employed at Blind Industries. He was a member of the Cumberland Congregation of Jehovah's Witnesses. 

Lou is survived by his sisters: Helen McKinnie, Radford, VA; Patricia Robey, Cumberland, MD; Christine Luckenbaugh and husband, Ken, New Oxford, PA; and Sue Ellen Huff, Cumberland, MD; as well as numerous nieces and nephews. 

A memorial service will be conducted in the Spring.