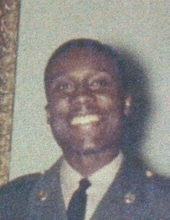 Obituary for Clarence E Hawkins Jr
Cumberland, MD – Clarence E. Hawkins, Jr., 80 years of age, of Cumberland, MD, transitioned to be with the Lord and Savior, Jesus Christ on Wednesday, September 27, 2017, at Ruby Memorial Hospital, Morgantown, WV.

Born September 13, 1937, in Baltimore, MD, Mr. Hawkins was the son of the late Clarence Ellsworth Hawkins, Sr., and Elizabeth Lucile (Camper) Hawkins Collins. He was also preceded in death by a brother: Ronald Hawkins; a sister: Jacqueline (Hawkins) Powell; and was the last surviving member of his immediate family.

A graduate of Douglass High School, Baltimore, MD, Clarence received his Bachelor's Degree from Morgan State University, 1961 and his Master's Degree in Special Education-Emotionally Disturbed from Coppin State University, 1972. He also graduated from Towson State University, 1980 with a second Bachelor's Degree in Psychology and a second Master's Degree in Clinical Psychology, 1994. Clarence was a Veteran of the Maryland National Guard, Fifth Regiment Armory, Baltimore, MD. He transferred from the Western Correctional Institution (WCI) to the North Branch Correctional Institution (NBCI) where he served as a counselor at each facility, before retiring in 2011. He was formerly employed by the Spring Grove State Hospital, Catonsville, MD and then later employed as the director of the Baltimore County, Southwestern Mental Health Center. He attended and taught at the Arlington Bible College, Baltimore, MD. Clarence was a member of the Calvary Baptist Church and the Ebenezer Baptist Church where he was ordained as a Deacon in 2008 by Bishop John B. McIntyre, and was also a member of the choir, taught Sunday School and served as a Board Member of the Board of Trustees. Clarence also received several class certificates from the New Venture Christian Church in Cumberland, MD. He was a member of the Cumberland Choral Society. In 2007, he became a member of the Psychotherapy Association where he became a Board Certified Professional Counselor and also received his Licensed Clinical Professional Counselor Certification. Clarence enjoyed singing with his wife, Bessie, and singing solo. He also enjoyed attending and participating in events held at the Cumberland Music and Arts Club, watching sports, and reading and studying the bible, praying, and attending and participating in Christian events.

Clarence is survived by his wife of 56 years: Minister Bessie R.G. Hawkins; his son: Clarence E. Hawkins, III; and his grandchildren: Marlon Hawkins and Dajah Corkran; as well as a host of relatives.

Friends will be received at the Adams Family Funeral Home, P.A., 404 Decatur Street, Cumberland, MD, (www.AdamsFamilyFuneralHome.com) on Wednesday, October 4, 2017 from 6:00 P.M. to 8:00 P.M.

A funeral service will be conducted at the Ebenezer Baptist Church on Thursday, October 5, 2017, at 11:00 A.M., with Bishop Stephon Knox officiating. The family will also receive friends at the church one hour prior to the service.

Interment will be in Davis Memorial Cemetery.

Military honors will be accorded at the cemetery by the Post #13 Veterans Honor Guard.
Previous Events
Visitation
Adams Family Funeral Home
404 Decatur Street
Cumberland, MD 21502
Funeral Service
Ebenezer Baptist Church
861 Columbia Avenue
Cumberland, Maryland 21502